THE CLAY HIGH CLASS OF 1967 WEBSITE
CLAY 67 GET TOGETHER JUNE 17, 2022
MORE DETAILS TO COME - SAVE THE DATE!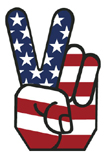 Welcome to the Clay High Class Of 1967 Web Site!
I'm so glad you found our class site! I am hoping you will join up, come to functions, find old friends and catch up on the latest.
Since I began building this site, it's been an interesting journey - one that has contributed to me making more trips "home" to Oregon, Ohio. Re-connecting with friends has been a wonderful process.
I hope you will encourage others to join. It gives us a place to not only catch up, but to plan social events (such as get togethers, class reunions, etc) and provides you with a place to have input. It also cuts down on mailing $costs$, and is an easy way to share MORE information.
There IS a cost to maintaining the website. I have posted a "DONATE" button where you can help support the site if you feel it is valuable and you'd like to. There is absolutely no obligation. I truly enjoy doing it.
JOIN UP BY CLICKING HERE
It will take you to a list of names - find yours, click on it, and follow the instructions.
REMEMBER: REGISTRATION ON HERE IS FREE (NO COST TO YOU AT ALL). ALL OF YOUR INFORMATION SHARING IS CONTROLLED TOTALLY BY YOU. ALL INFORMATION IS SECURE AND CAN BE PASSWORDED AS YOU CHOOSE! CHECK IT OUT!
ANNOUNCEMENTS
PLEASE NOTE WHEN TRYING TO JOIN!! The GRAY BOX on the RIGHT SIDE of the screen that displays "EMAIL" and "PASSWORD" boxes, is for signing in when you are a member. You can ONLY use it once you are a MEMBER!
To JOIN:
Not a member?
JOIN HERE
Find and click YOUR name.
CLICK THE BLUE JOIN HERE BUTTON ABOVE (or the one in the gray box to the right) and you will be on your way!!